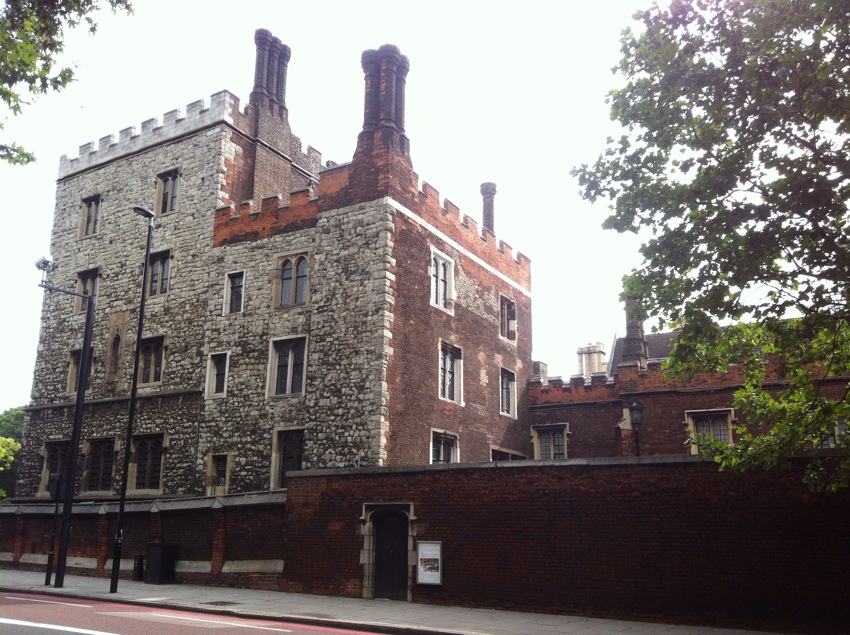 So, I'm terribly behind in reporting, but on Wednesday morning, August 5th, I walked to Lambeth Palace. Luckily the tube strike didn't complicate my plans.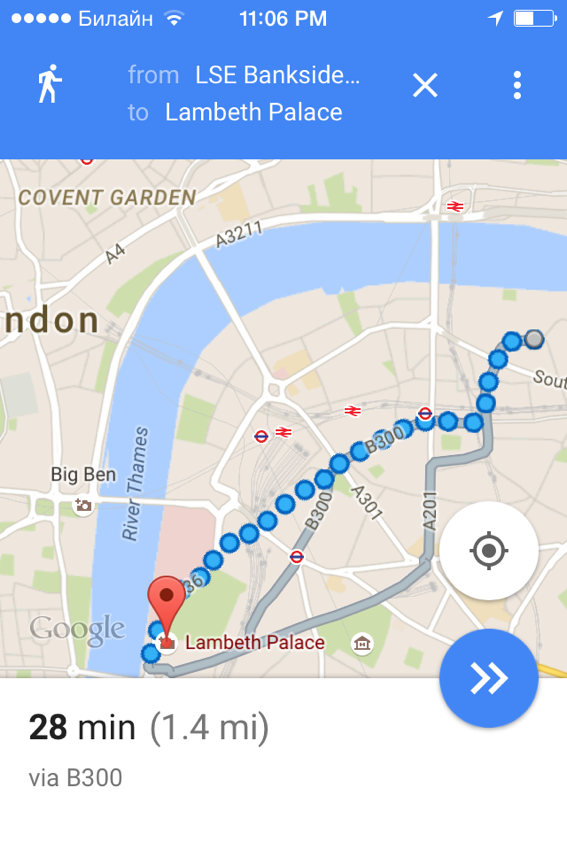 I met with the endearing Naomi Percival and Hugh Cahill.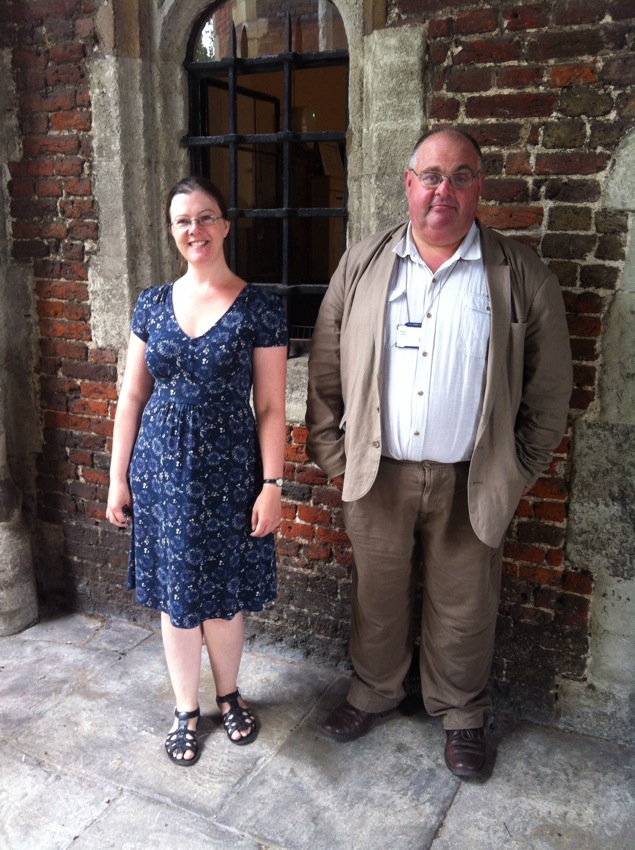 Their library was founded as a "public library" but the definition then was perhaps different. Its collections began by the archbishops donating their collections – the first was Archbishop Bancroft.
Theirs is a collection of early printed books with notable provenance. For example comments by Henry VIII, noting his disagreement with the texts.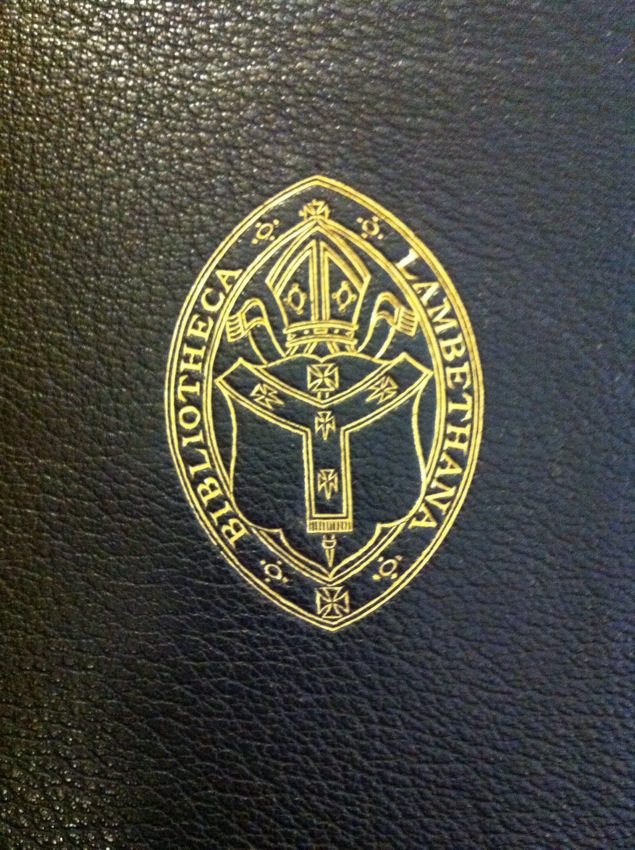 Their Gutenberg Bible was mis-described as a manuscript in their 19th century catalog. It was recognized as a Gutenberg in the 20th century. What is special about this copy is it was likely commissioned for someone in England as this copy is decorated in 15th century South England style.
Naomi told me about her current project to catalog the papers from the Mothers Union. A church group founded in the late 19th century intended for "social improvement". They published guides and sent out missions to encourage families to educate girls, discourage child marriage, and develop health clinics for children.
Naomi showed me books others were currently cataloging. One was a gold tooled edge (my first!) stating: the fear of God keeps his commandments.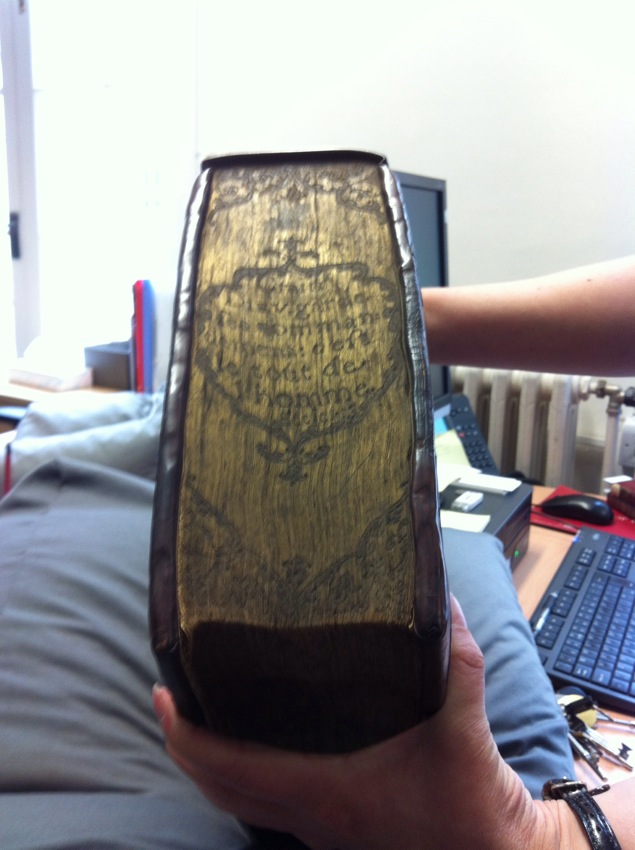 She showed me a room with translations of the bible into seemingly every language. Including Eskimo, which was created using the syllabic system used for the African system. Here is Genesis, in Swahili.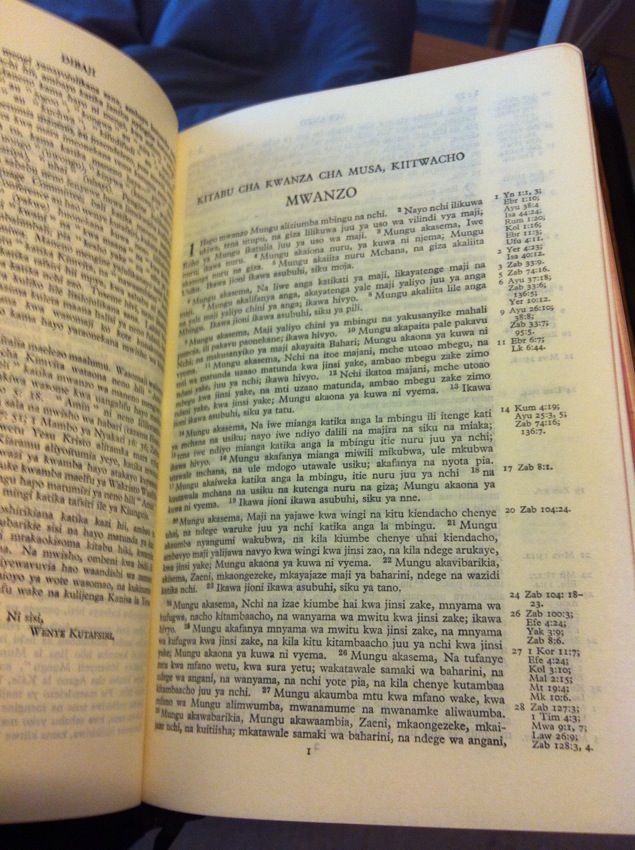 And she even had a copy of the bible in Cockney: that nasty piece of work-satan!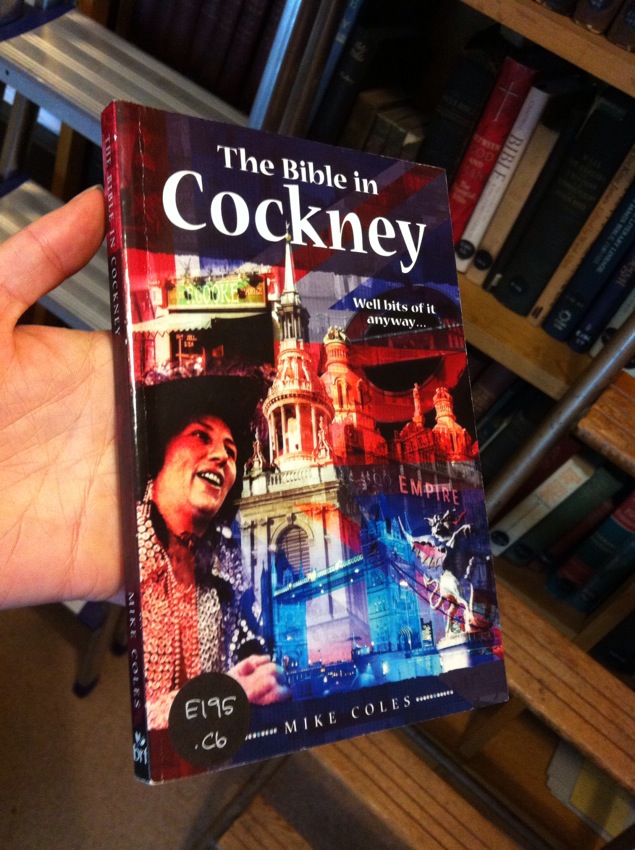 One of my favorite things was to see a fig tree that had been stewarded since the 16th century. The original tree was brought from Italy to England by Cardinal Pole. The tree I saw was planted from a slip in the 19th century. And just recently when the current archbishop visited pope Francis, a slip traveled with him and so the tree returns to its original soil. It's not just the ideas in books that are being tended.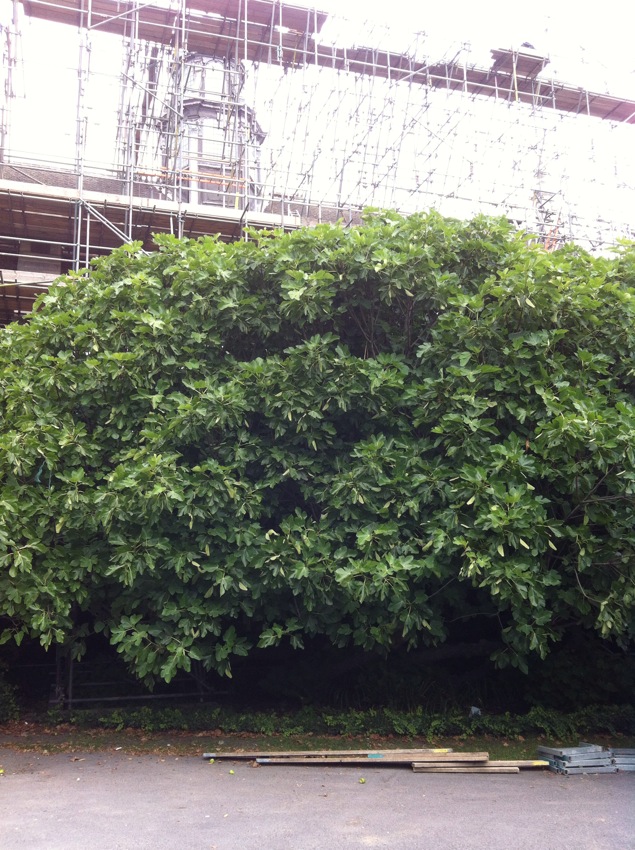 We visited a building built in the 1490s. There I met Ian Watson, a conservator. I asked his favorite book he worked on. He said Captain Blys diary of the 18th c. Apparently, his crew set him free (they say he was unpleasant) in a boat. But the mutineers allowed him a journal and as a result, his was a diary of maps discovering islands around East Timor.
Recently, the conservators are working on over 600 volumes of stolen books. These are of course politely referred to as "returned books" — ah librarians, it redefines period of loan. What was so effective about this "borrower" was he took the catalog cards when he took the volume, effectively erasing any record.
Perhaps in a moment of paranoia, the seal of ownership, was rather Ungracefully removed from the cover. So the conservators have made a zinc plate to amend what is lost, though will do it in simple black rather than the traditional gold to indicate something went awry In the history of the "returned" volumes.

The last room they showed me was just lovely. It had a gorgeous and complicated table and huge catalogues of historic marriage licenses.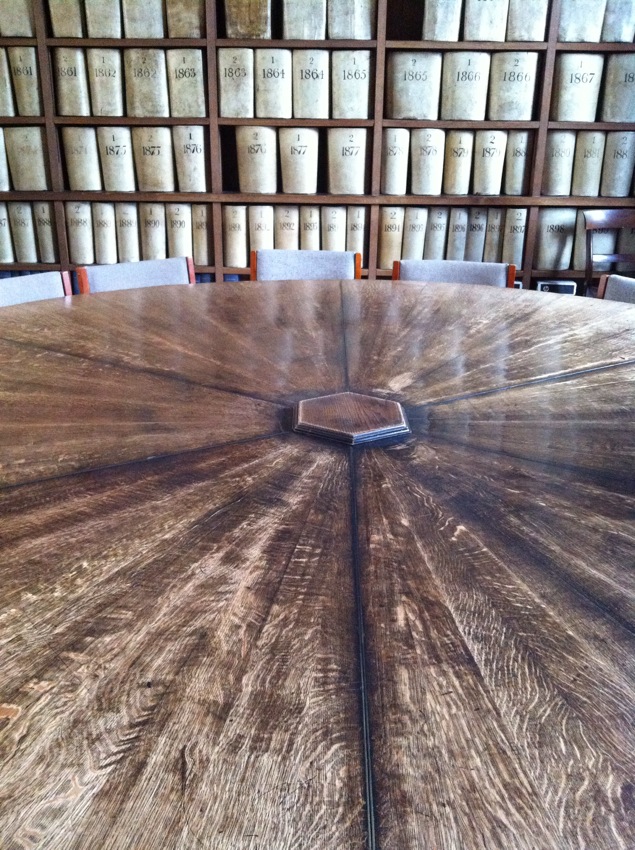 Naomi opened one catalog, and by chance, opened to a license accounted on August 5, 1818. So we called it a day of good fortune and parted ways.