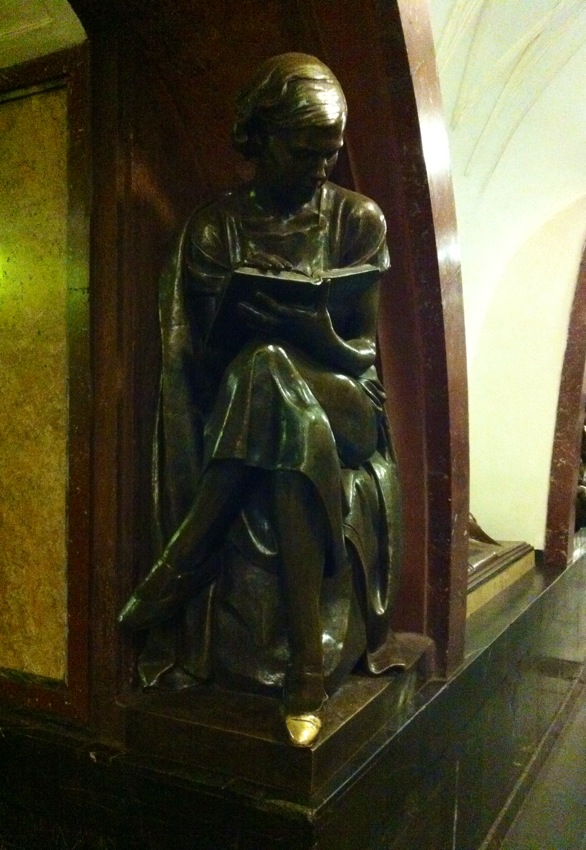 On August 6, I landed in Moscow at 1pm and Anna Pantza, deputy director of the Moscow State University Science Library, had agreed to meet me before 5pm. After a long wait through customs, a quick realization that English would not be useful, and the initiation to the taxi network that befriended me by directing me to the ATM, their request for service was agreed to for 3000 rubles – to get me to my hotel room in central Moscow.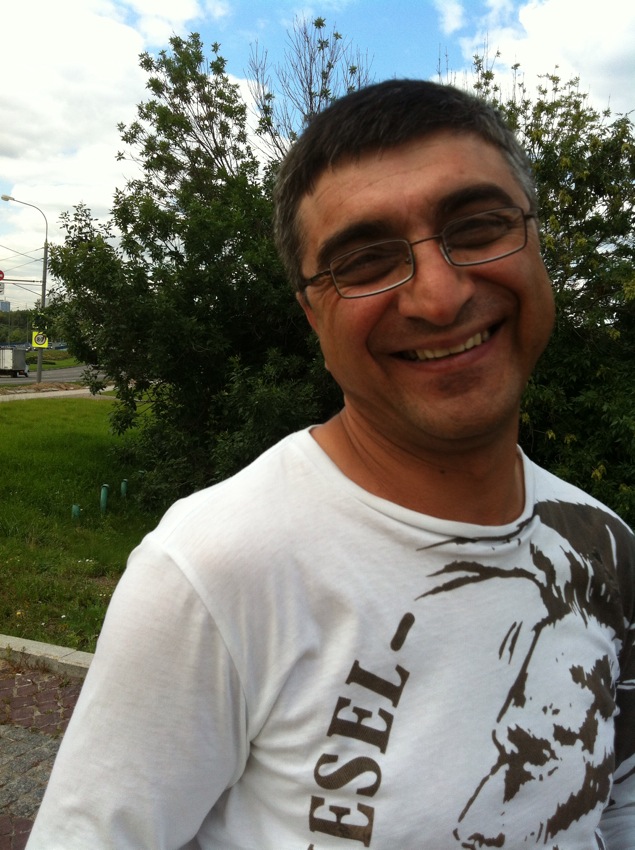 My taxi driver was a charming Turkish man named Jesus (pronounced e-sus). He taught me basic words: Spah-si-bah=thank you (my language progress is slow and I am resigned to the indifferent shrugs that no smile can fix). Besides a marriage proposal, we stopped briefly at this blue beauty.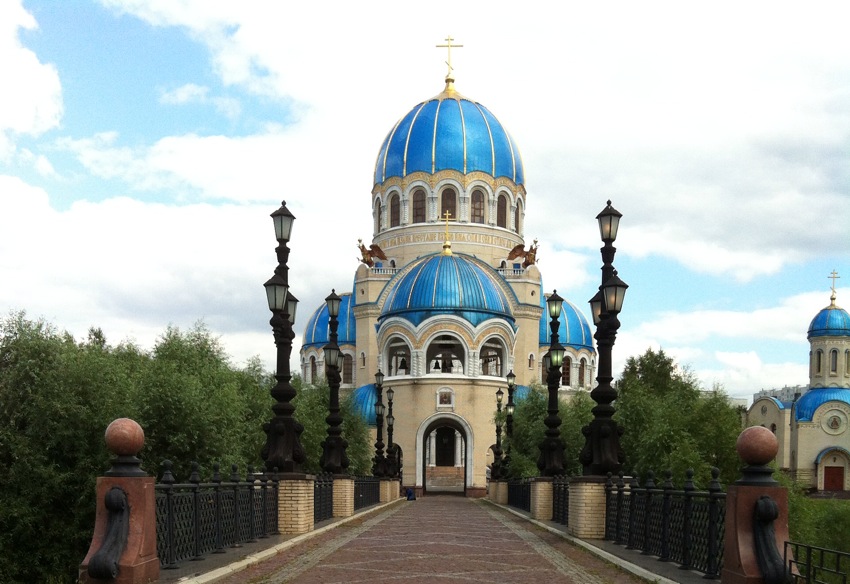 And as we hit traffic, I asked (it took 10 minutes – I'll never buy Fodors again- it gives elaborate dessert vocab but not basic words like Time or Tickets or Cash or Could you please drive…) if he could change plans and take me directly to the University Library, because it was now 3:30 and there would be no way I'd make the 5pm.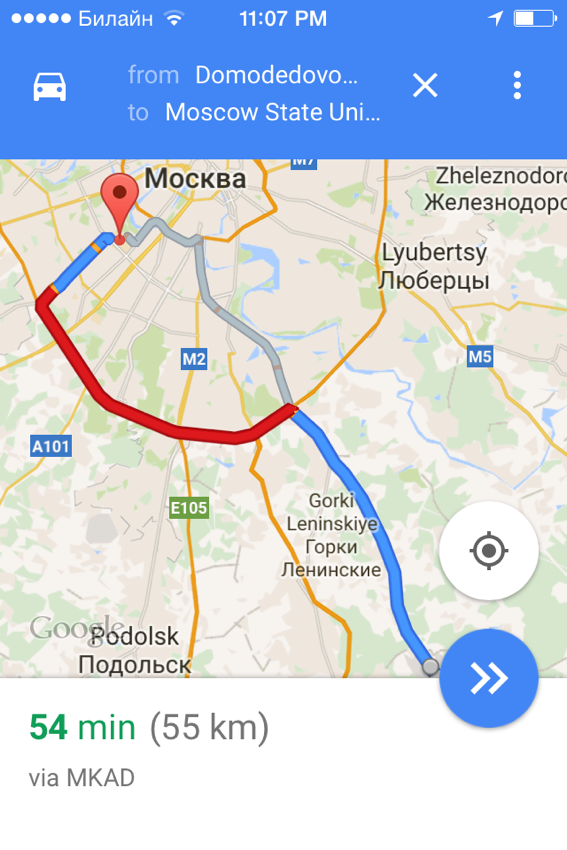 We arrived at the library at 4!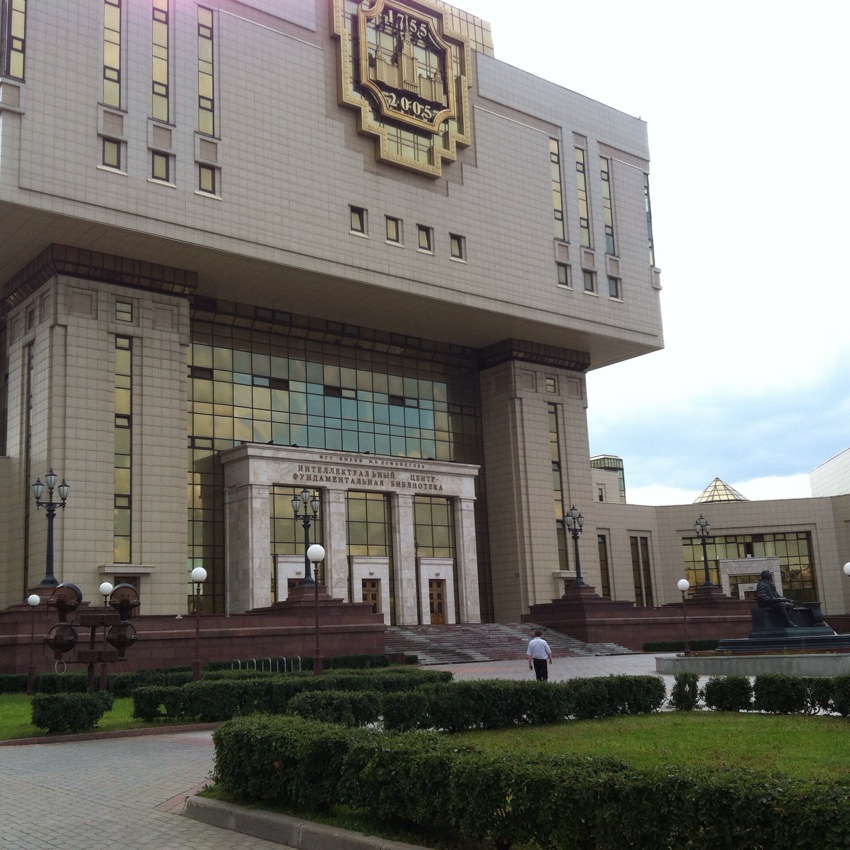 This library was built in 2005 and is mammoth. Marble and gold glass. Sergey, my most gracious translator (he works on audio histories, for example, cataloging and transcribing Russians telling where they were when Stalin died in 1953) met me and brought me to Anna. We then met with Larisa Drukarova of the acquisitions department where it was accepted after a brief description.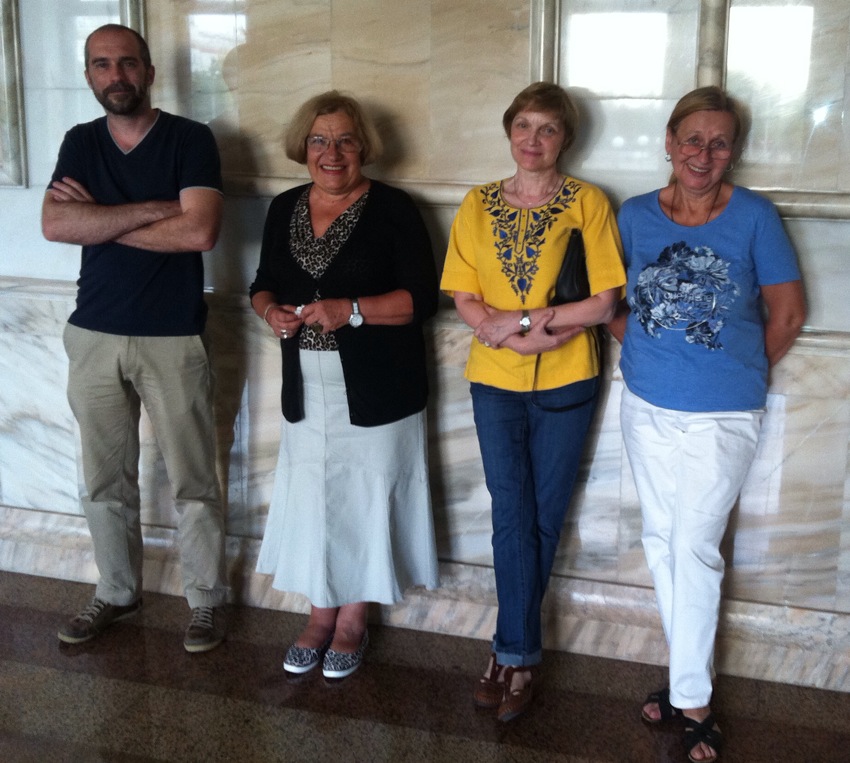 Had I only thought about it a bit more, I would have prepared a book list: my latest fascination with Mendeleev and his brilliant progress in understanding an order of the elements and of course my beloved Winogradsky's research on microbes. Anna glowed when I mentioned bacteria, told me they just had a show featuring bacteria from contemporary researchers. And get this, she exclaimed how beautiful they are. We are in complete agreement Anna, you have no idea!
When I asked Anna her favorite item in the collection, she said they all were her favorite, like children. Considering their science holdings have more than 10 million, that is quite a responsability! And now, she has 1 more object – mine! Thank you.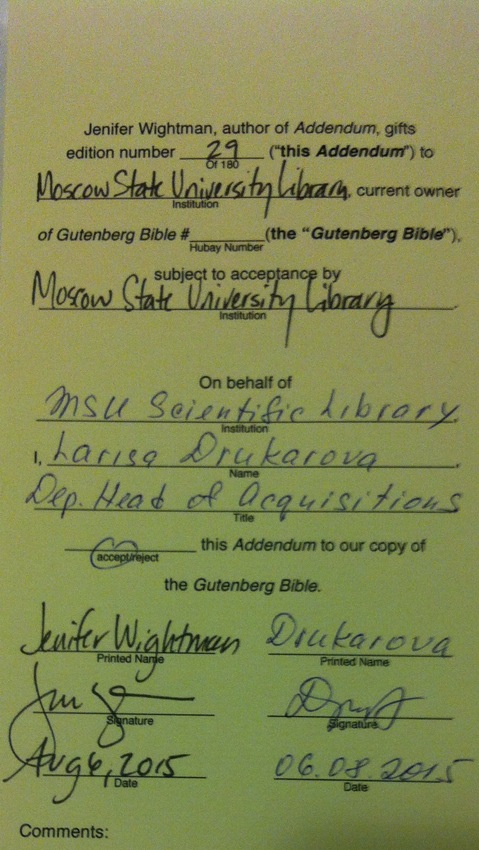 As a beautiful gift, they gave me a book documenting one of their most precious objects.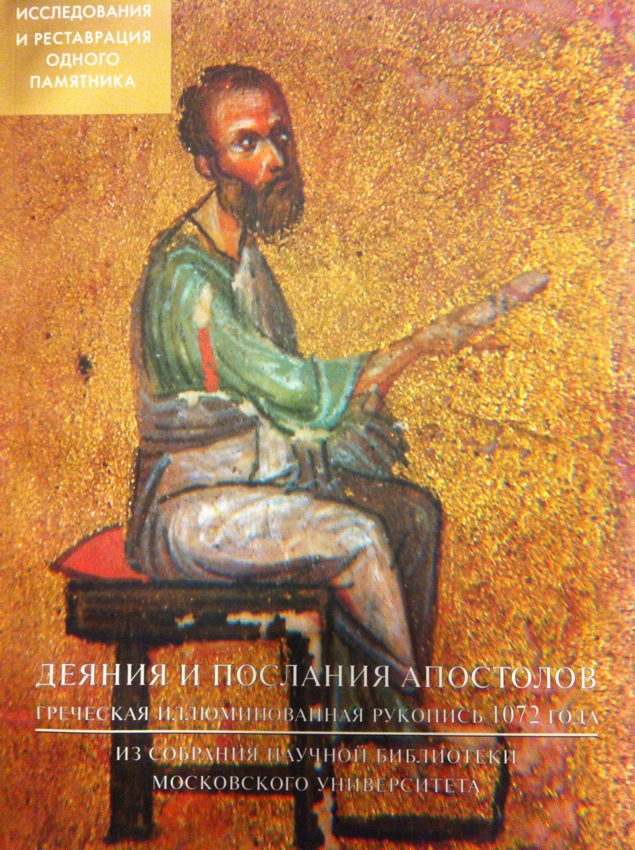 While the pages are gorgeous, what I most like about this book (which is a book about another book), is detailing the restoration process. Authorship has many stewards.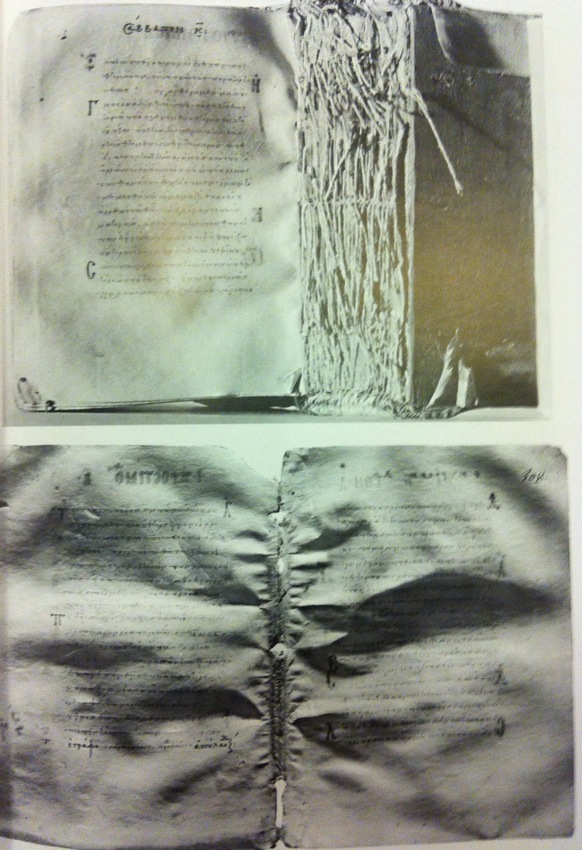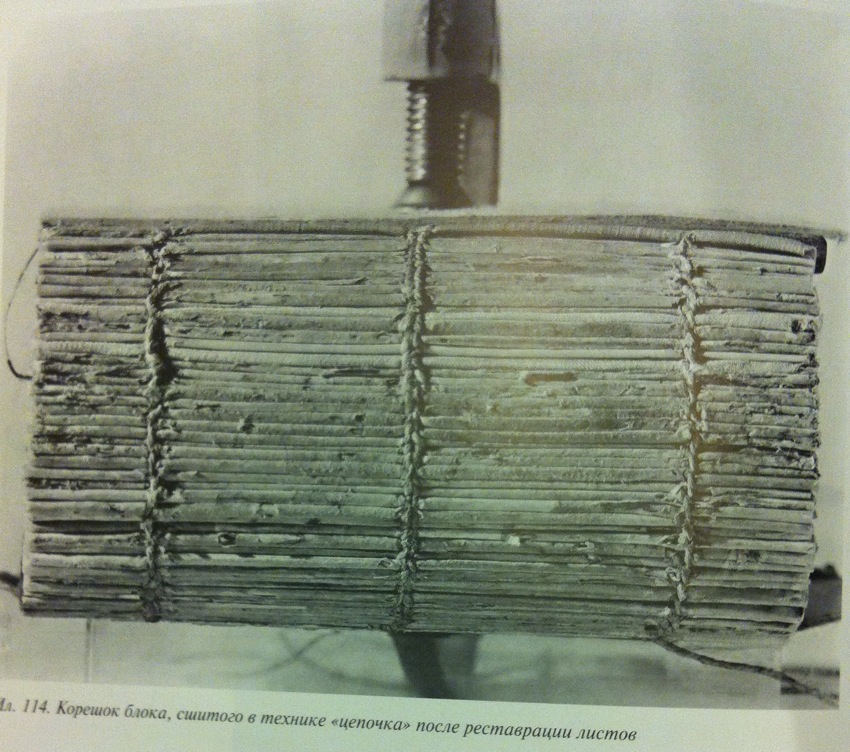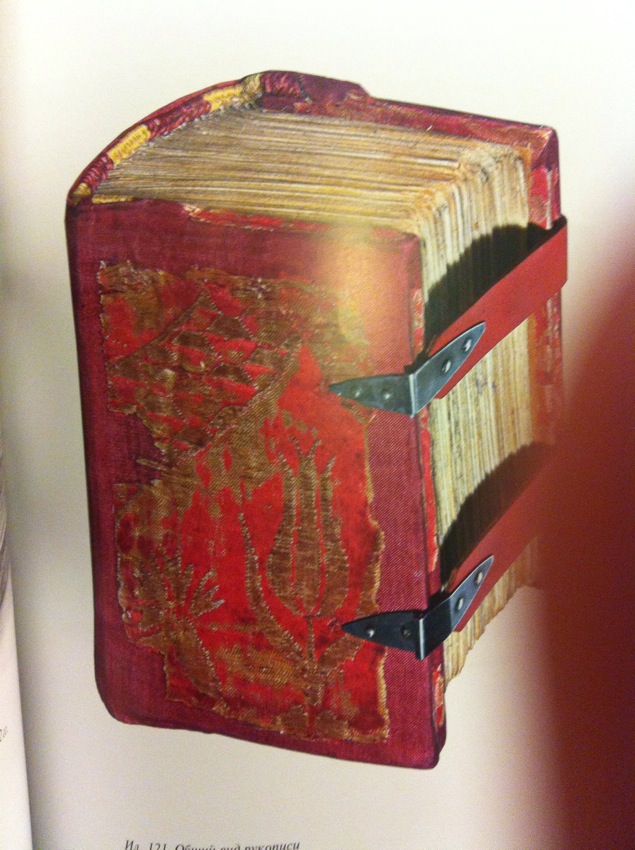 Unrelated but beautiful are these sculptures at Ploshad Revolyutsy metro station. While the station has farmers, mechanics, military, I thought it would be nice to bookend this post with the readers.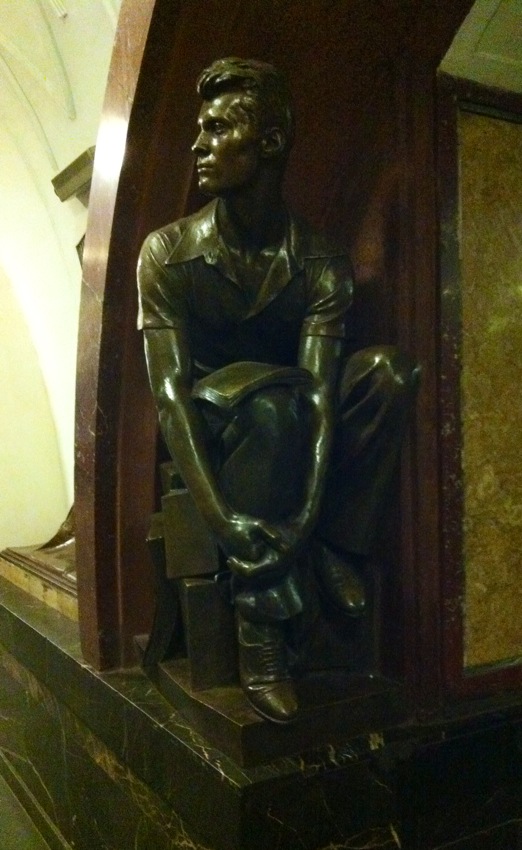 (There is a book on his knee)