What a way to ring in the new year but at the overwhelmingly beautiful Library of Congress!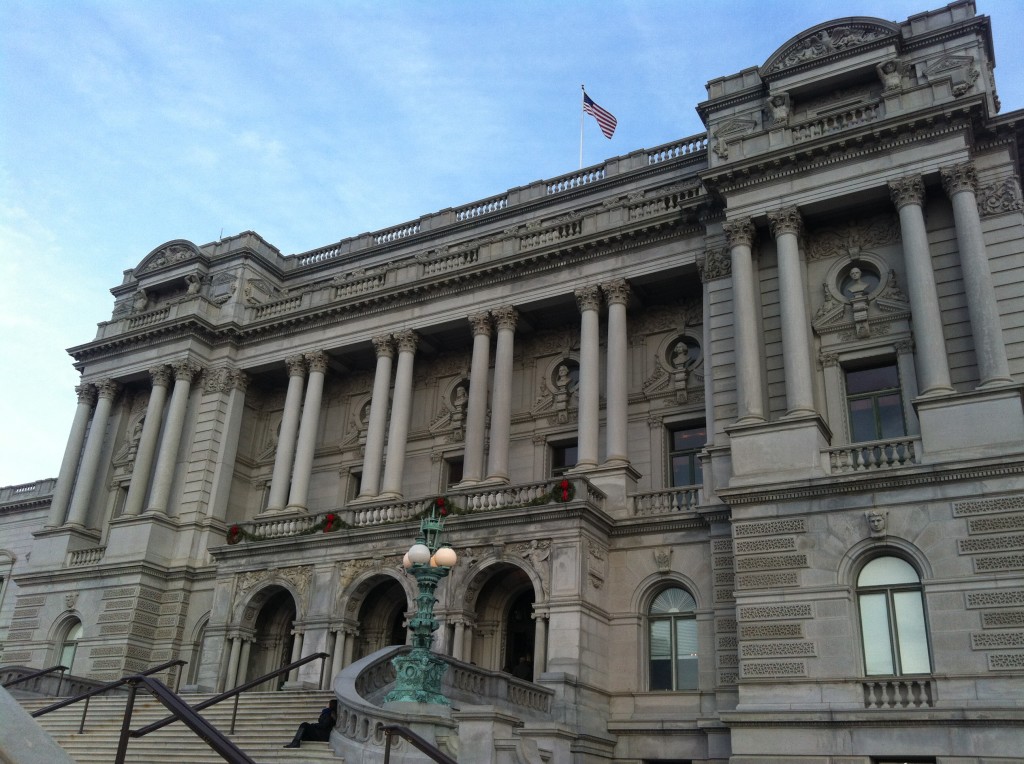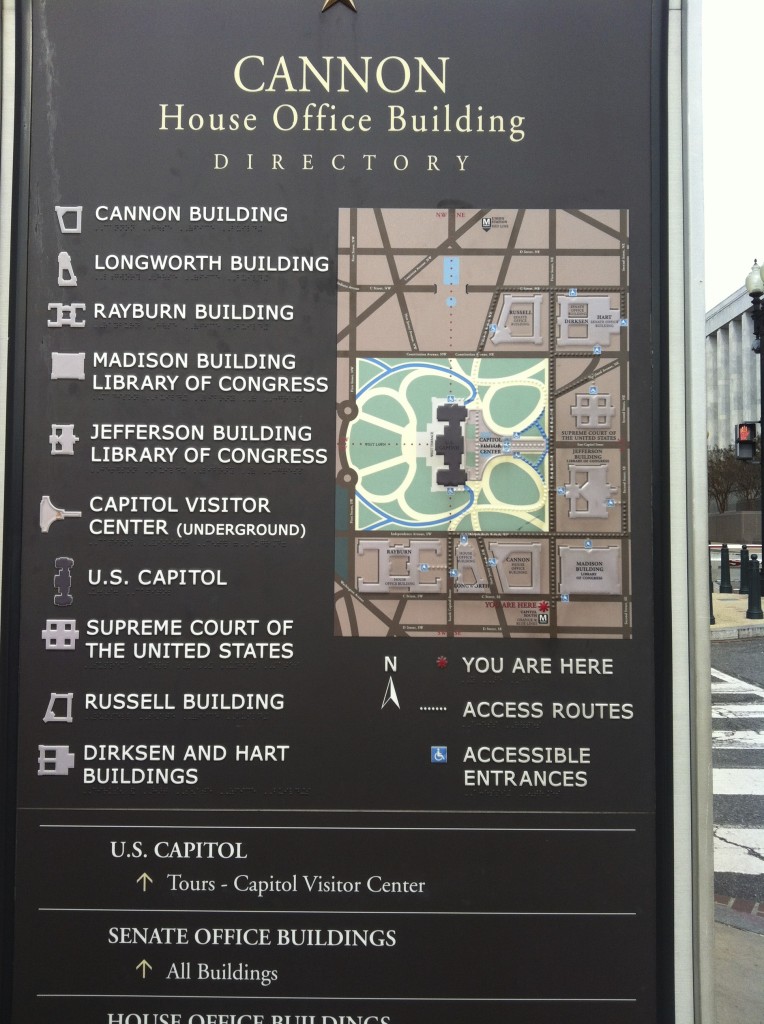 My dear friend Meg Jamieson accompanied me to the Library of Congress on the afternoon of January 2. I was looking for the Chief of Rare Books and Special Collections, Mark Dimunation. After an hour wait to get our library cards (good for two years!), we finally reached the correct reading room on the second floor of the Jefferson Building.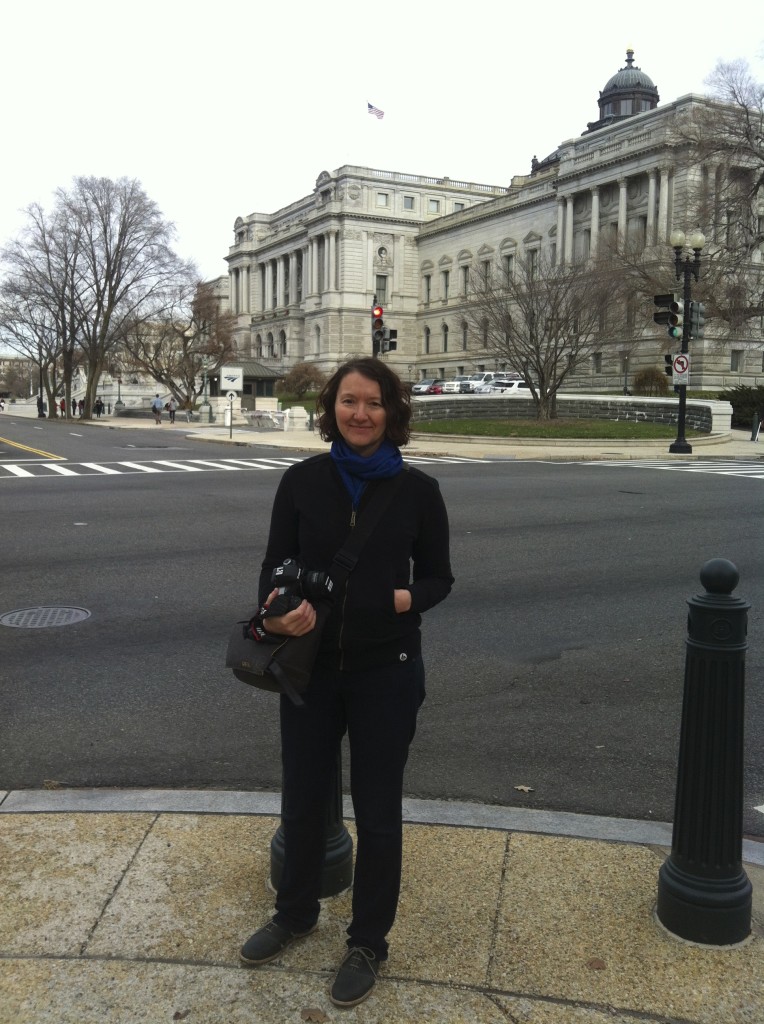 Mark was not in so we met with the delightful fact-checking Reference librarian Eric Frazier.
Recently I was re-reading A.R. Ammons 'Garbage'. I have underlined "when does a fact end: ". Indeed, in a library with over 1 million manuscripts, when does a fact end? Eric talked about how in these stacks, the Reformation holds congress with Henry Miller. The tension of the love affairs and disputes between ideas over time was palpable.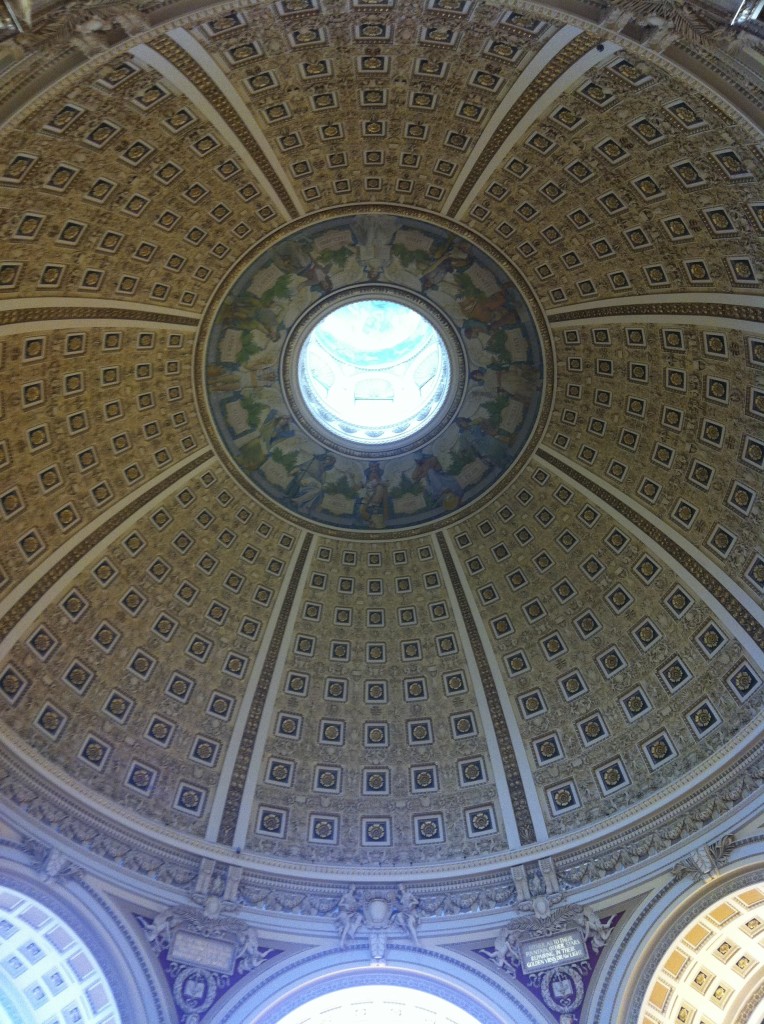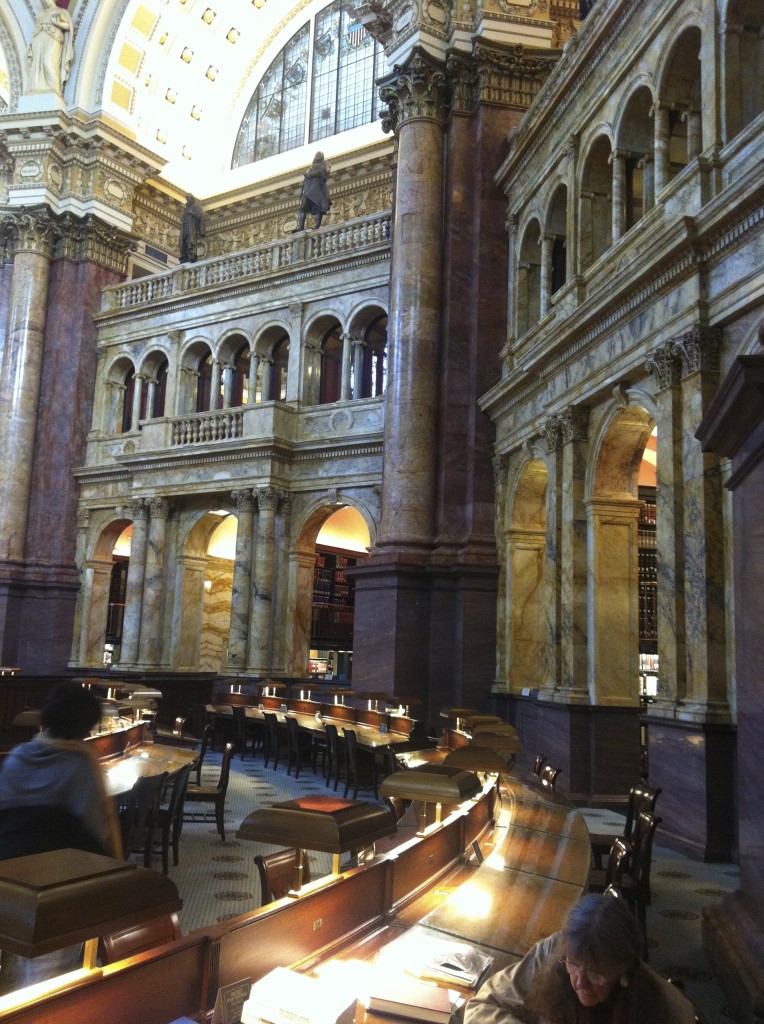 I asked him to tell the story of how a U.S. Library came to own a Gutenberg Bible. According to Kurt Maier, after WWI, "government and private libraries, burdened by war debts and taxes, were in desperate need of money" and books were selling cheaply. Apparently a German named Otto Vollbehr got himself into a collectors fever and traveled to the US with trunks of incunabula. In America, Vollbehr toured the country displaying his books in an attempt to sell them. The final exhibit was at the Library of Congress which included a Chinese block book manuscript (1405) preceding the European block printing. After all his display, he found no buyers. However, Representative Ross Alexander Collins of Mississippi gave a "ringing" speech to the House in 1930 for the Collins bill to purchase the Gutenberg and other incunabula from Vollbehr for $1.5 million dollars. The bill passed.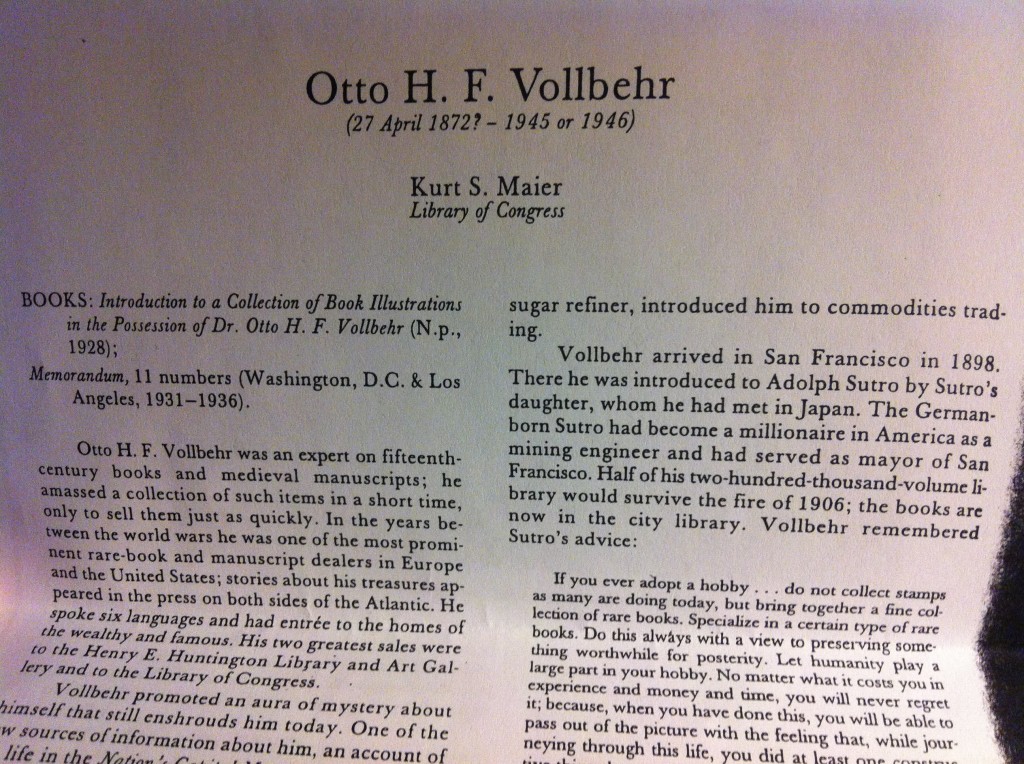 I asked Eric to share some of his favorite pieces in the collection. It was a fantastic constellation of time, craft, and idea. First he showed a chronograph? of US acquisition of territories- a huge leather bound folio.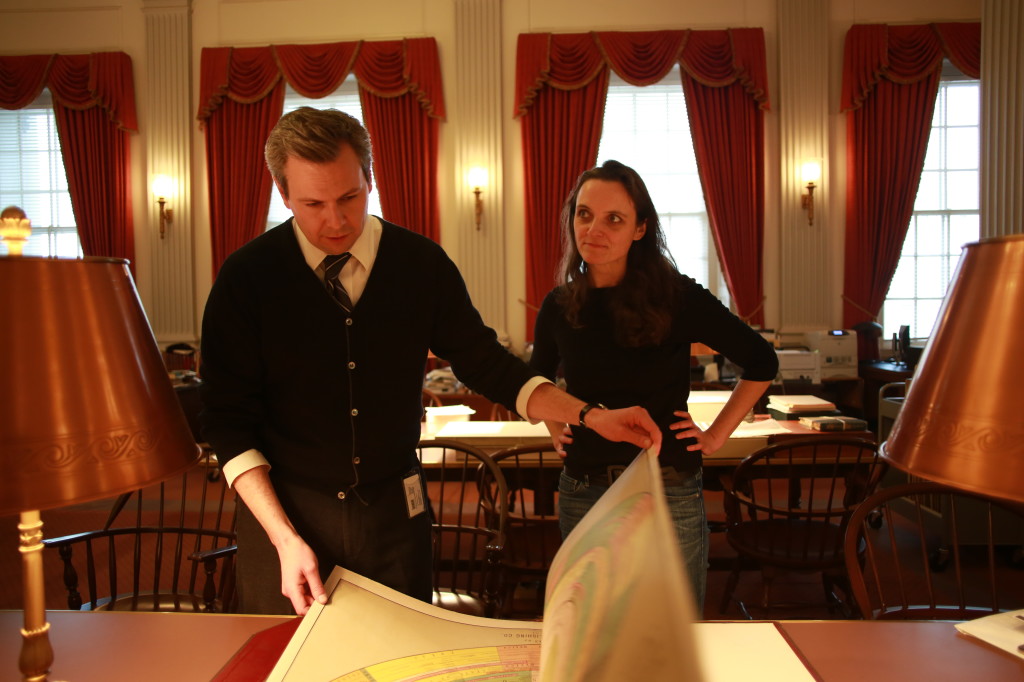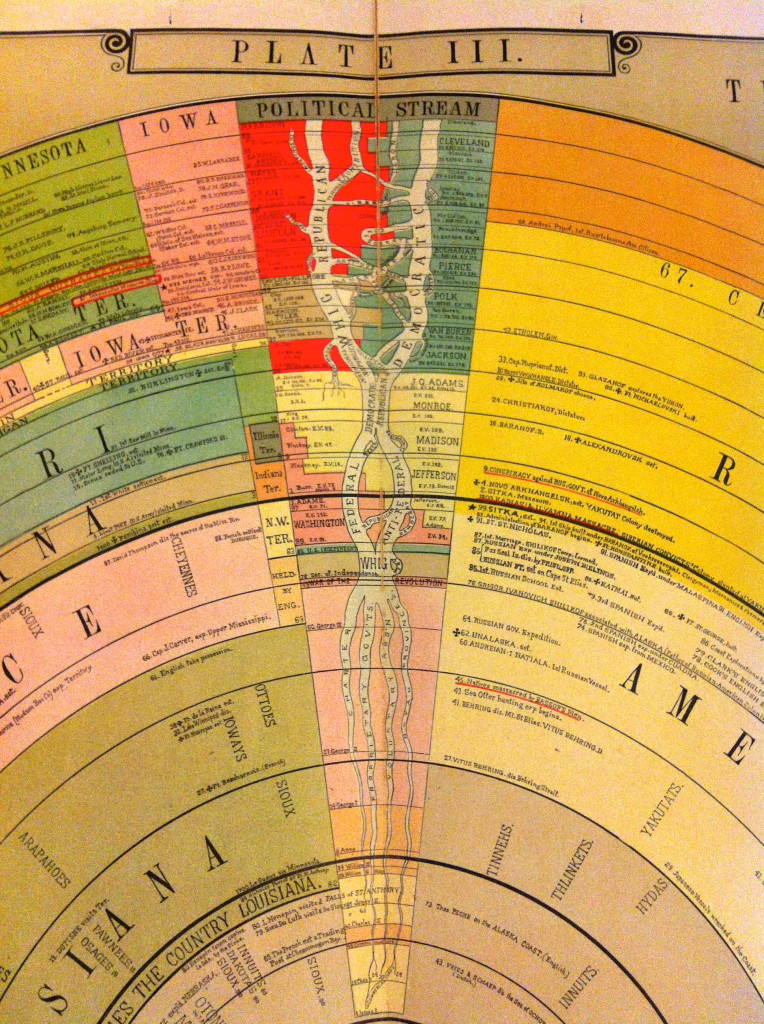 He showed us the Eliot Indian Bible (1663)- the first bible published in the US. Notably the text is a "translation" of the Geneva Bible into an English phonetic version of the Indian Massachusett Language (Natick dialect) by a Puritan missionary named John Eliot. Often when new members of Congress get sworn in, they contact LoC to request the copy of the first bible printed in the US.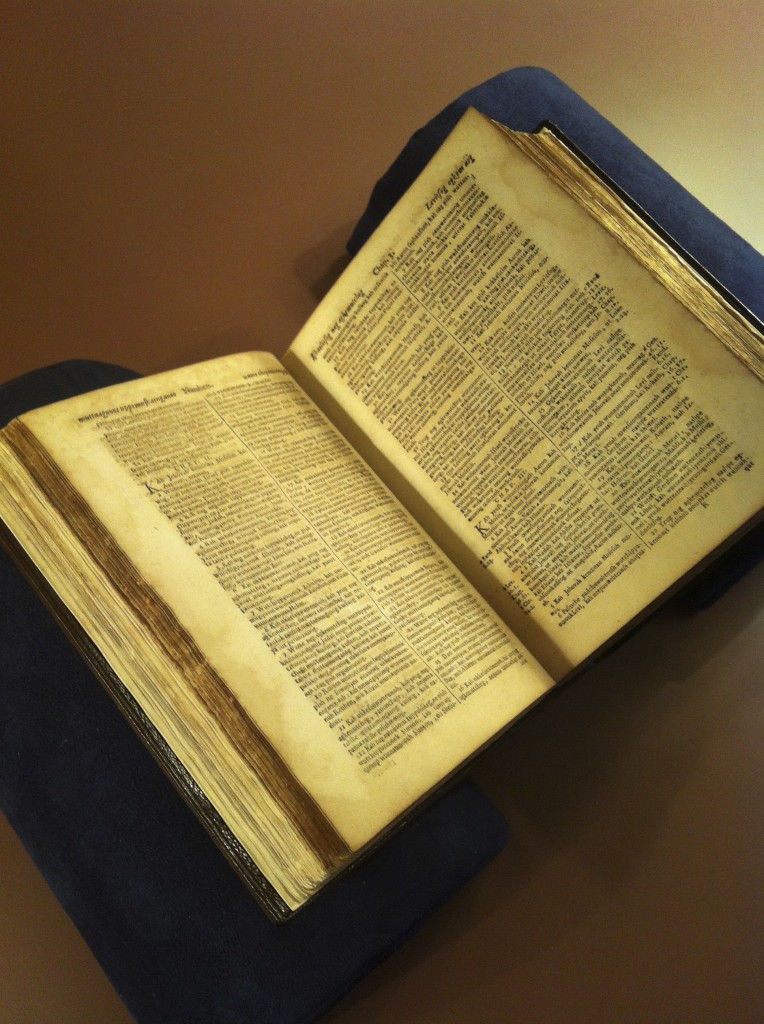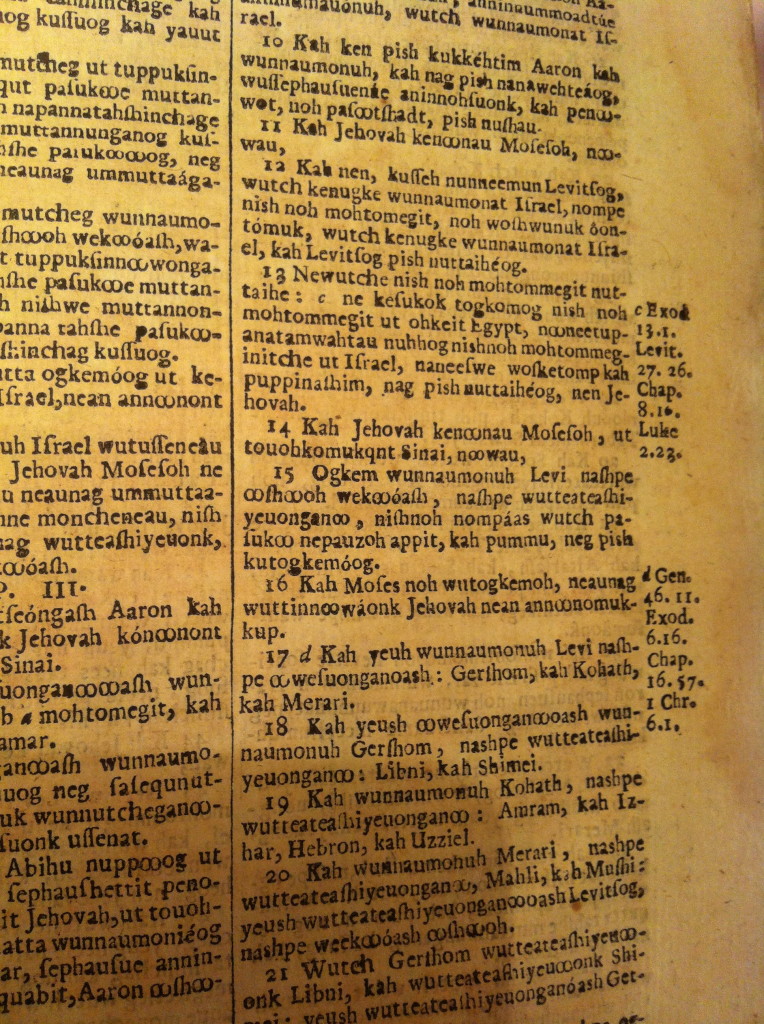 Then he showed us a sweet book from 1984, with a fold out landscape that embraced the text block so one could have an immersive reading experience while flipping through the pages.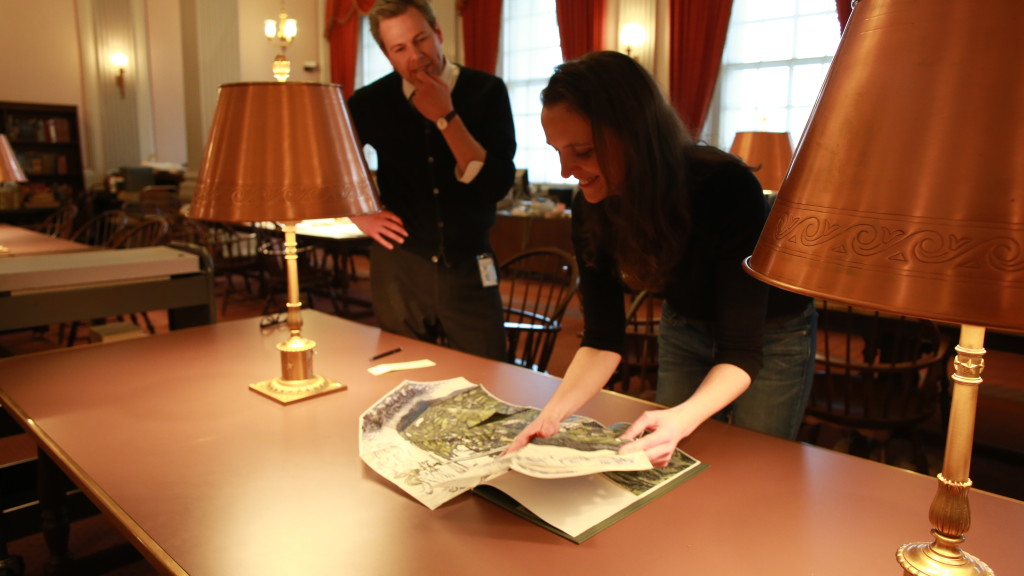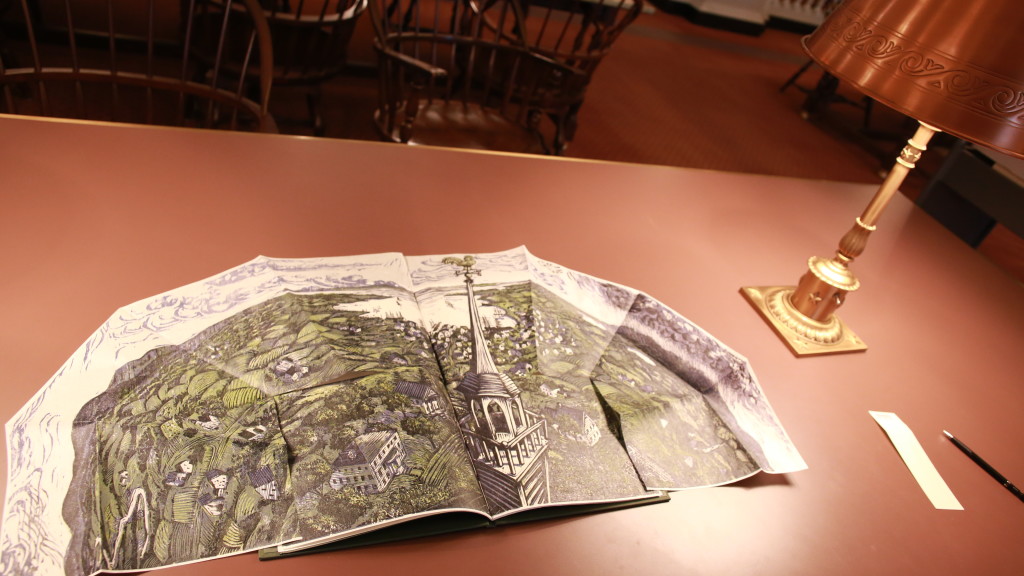 Then we saw the William Morris printing of Chaucer of 1896 — The elaborately beautiful and crackling-loud pages, printed in dense and ornate black ink, and bound in elegantly tooled white leather.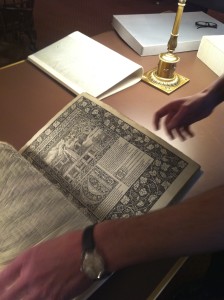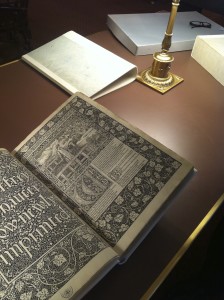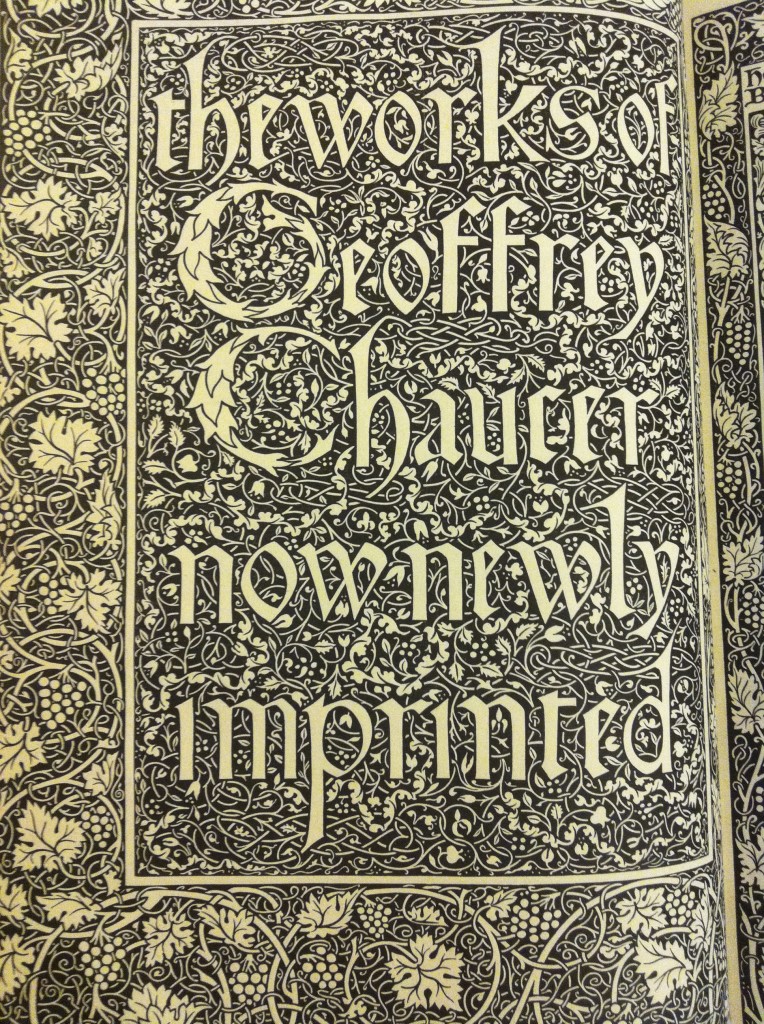 He showed us drawings of first snails and slugs found in the Americas, the inherent vice of acid-riddled dime store novels. Just as this blog post is petering out, so was I. It was a feast; I was both awed and saturated.
LoC will get back to me with their decision to accept or reject my Addendum, Edition 25. I am hopeful, I cannot wait!