JENIFER WIGHTMAN
fragments
Photo received from Rob Strati on February 4, 2010 at 10:14am
ILL LIE
Photo received from David Neff on February 4, 3:02pm
ILL
Photo taken by me at roughly 9pm February 3, 2010
anonymous participant
Photo received from anonymous on February 3, 2010 at 1:58pm
oil stains and nail holes
de-installation image
TIL LIFE
Photo received From David Neff on February 4, 3:02pm
STILL LIE
Photo received from Ashiq Khondker on February 6, 4:10am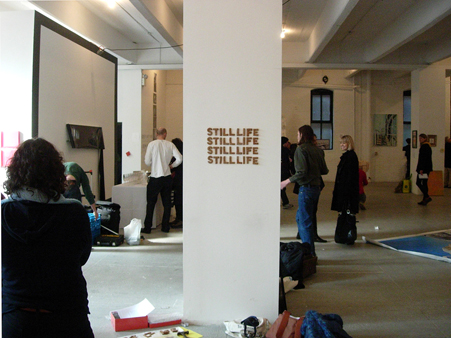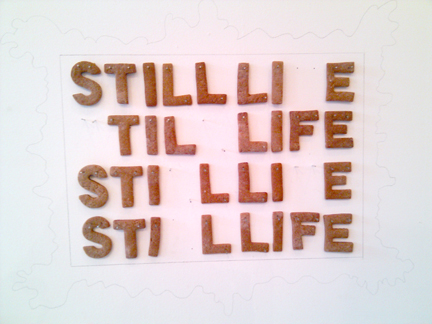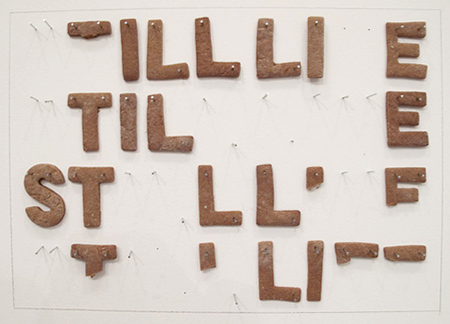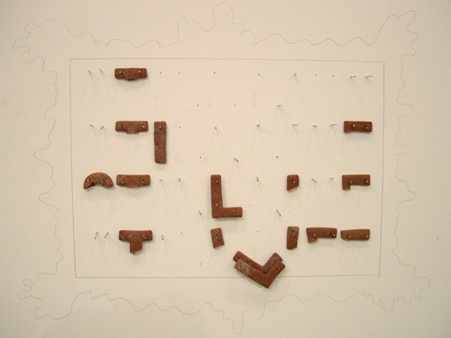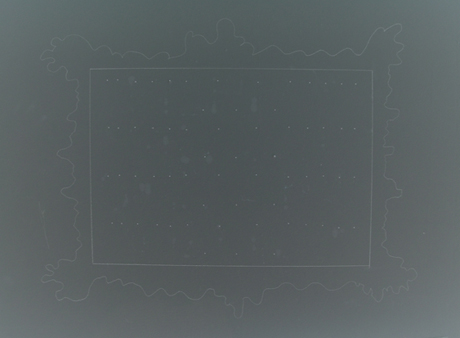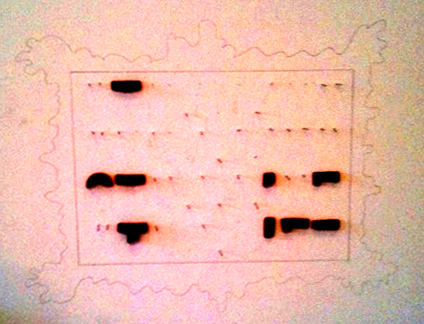 Installation Image
12 noon, February 3, 2010
For a review of the X-initiative event, please click here.
For more on a great project affiliated with the group that created X-initiative, check out Fine Art Adoption.
February 3-4, 2010
x-initiative, New York, NY.
BYOA - Bring Your Own Art in the old DIA space. 24-hours of any art, any artist.
Viewers were invited to take a cookie and if inclined, to send me a photo of the changing composition over 24-hours.