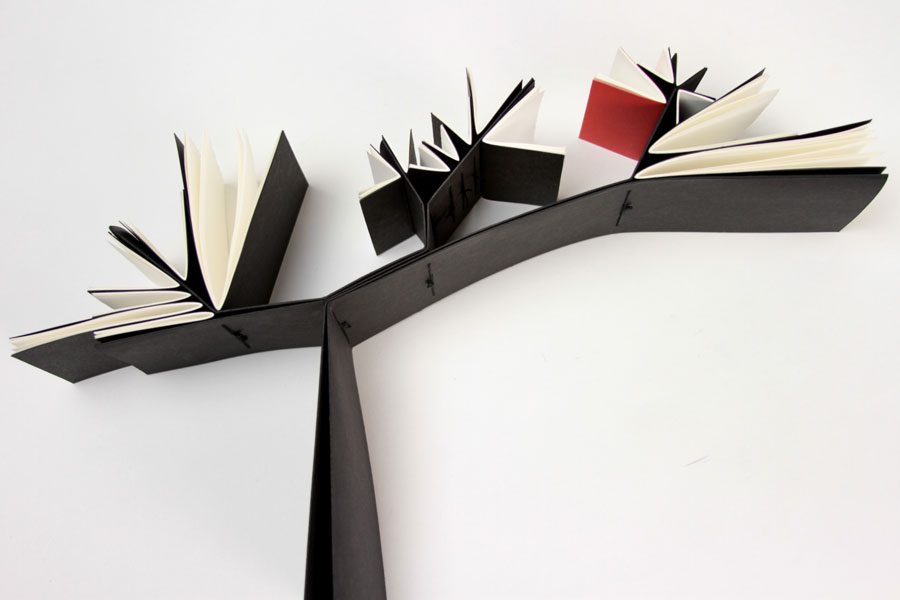 tree
19 signatures in the book of life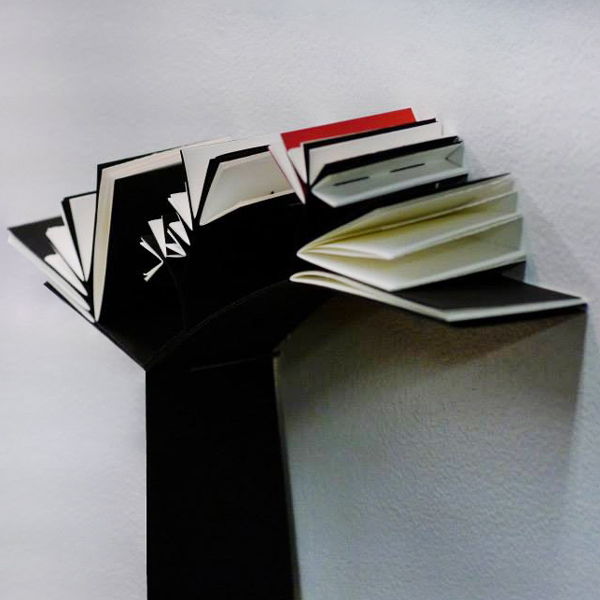 tree
Assymetric book with 19 signatures.
Artist Proof (edition of 19, in process)
Dimensions:  ~9"x14"x3"
2014

tree is a sculptural interpretation of a notable 1990 article published by Carl Woese in the Proceedings of the National Academy of Science. In a brilliant scientific move, Woese and his colleagues compared the ribosomal-RNA shared by all species. In this way, this team of researchers was able to construct a genetic Tree of Life. Pages are left blank in a gesture of the 'future conditional': What will have been. The red signature marks the branch which includes all animals. To note, the left and middle branches are both bacterial suggesting that the Last Universal Common Ancester was a bacterium!
Other 'Book Arts'
Other works with Graphs